August 2015: TCF supports Nagasaki memorial
On 13 September 2015 a memorial to the victims of prisoners of war camp Fukuoka-2 will be unveiled in the Japanese city of Nagasaki. Among the prisoners of war were a few hundred young Dutch navy men and soldiers of the Royal Dutch East-Indian Army who were captured in March 1942. Initially interned at Makassar, they were transferred to Nagasaki in October 1942, where they were forced to work in the shipyards. 41 of these Dutch prisoners of war died in captivity. The survivors returned home in the course of 1945, many not before December.
March 2015: Isaac Alfred Ailion Foundation supports Senshi Sōsho project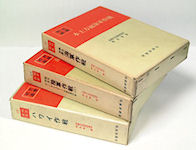 The "Isaac Alfred Ailion Foundation" from Leiden will support the publication of the Senshi Sōsho volume 3: "The Invasion of the Dutch East Indies". The Corts Foundation will publish this standard work of the "The War History Office of the National Defense College of Japan" in an English translation with Leiden University Press.
For more information, see:
Universiteit Leiden, Isaac Alfred Ailion Foundation
March 2015: Digital scans officially transferred to ANRI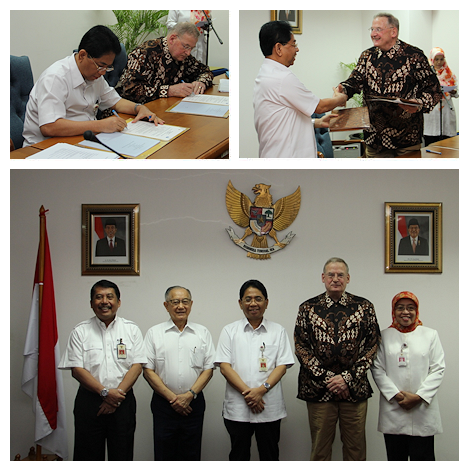 On March 10th 2015, Mr. Mustari Irawan, Director General of the Arsip Nasional Republik Indonesia and Mr. Joan Snellen van Vollenhoven, secretary of The Corts Foundation, signed a document to declare the official transfer of more than 300.000 digital scan images of the Daily Journals of Batavia Castle and the Resolution Books from TCF to ANRI.
These images are transferred from The Corts Foundation to ANRI under the Memorandum of Understanding of both parties for the first period of 2011-2014. The DASA project of TCF/ANRI continues today with the scanning and publication of the archival series of the Addenda to the Resolution Books (so called: 'Bijlagen bij de Resolutieboeken').
March 2015: TCF sponsoring Syboldhuis exhibition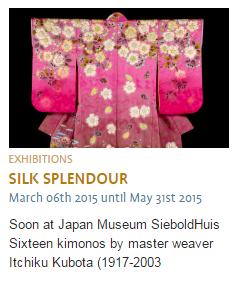 From March 6th until May 31st 2015 the Japan Museum 'SieboldHuis' will house the exposition 'Silk Splendour. Kimonos from the Kubota Collection' (Dutch: 'Zijden Pracht. Kimono's uit de Kubota Collectie'). Sixteen showpieces by Itchiku Kubota are shown, each about two meters high and one and a half meters wide, can be admired in all its detail. Fourteen of these pieces are shown outside Japan for the first time.
The Corts Foundation is sponsoring the exhibition with a donation.
At the same time the Japan Museum 'Sieboldhuis' shows textile exhibitions by 'Windkracht 10' and amateur artists of 'Stidoc, responding to the Sybold collection.

Japanmuseum SieboldHuis is located at the Rapenburg 19 in Leiden, the Netherlands, and open from tuesday to sunday from 10:00 - 17:00 hours. For more information see www.sieboldhuis.org .