Mr. Mustari Irawan, Director General of Arsip Nasional Republik Indonesia, signed a second Memorandum of Understanding with the Corts Foundation on October 7th, 2014 in Jakarta, Indonesia. Mr. Joan Snellen van Vollenhoven, secretary general, represented The Corts Foundation.
Both parties intend to continue their successful collaboration in the DASA project for digitalization of VOC archives. The MoU is set for 2014-2017.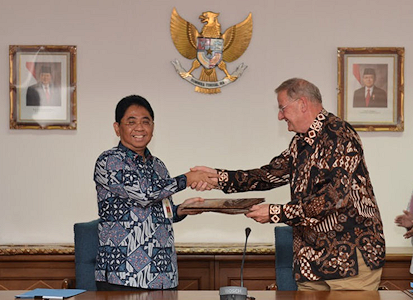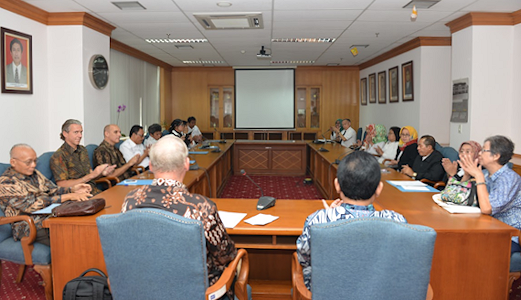 The Corts Foundation presented an original coloured map of Java, from an edition by Valentijn of 1726, as a gift to ANRI.