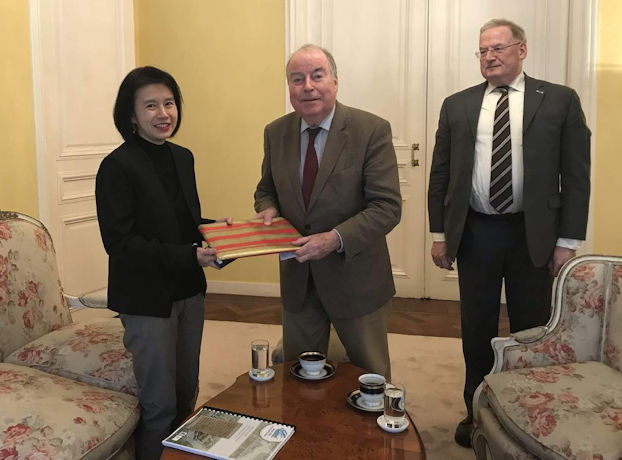 February 13th, The Corts Foundation presented her latest publication called "The Diplomatic Correspondence between the Kingdom of Siam and the Castle of Batavia during the 17th and 18th century" (translated in the Thai language) to the Ambassador of the Kingdom of Thailand Mrs. Eksiri Pintaruchi.
We are grateful to our partners of the Chulalongkorn University in Bangkok: Mrs. Prof. dr. Bhawan Ruangsilp, dr. Dhiravat Na Pombejra PhD and Miss Joyce Sutthiman Limpanusorn.
By translating original Dutch correspondence into English, Indonesian and now Thai, this unique correspondence becomes more accessible to historians worldwide, and especially also now in Thailand.
(photo left to right: Mevrouw Eksiri Pintaruchi, Dhr. Egbert Jacobs voorzitter TCF, Dhr. Joan Snellen van Vollenhoven secretaris TCF)
Download the publication here >>