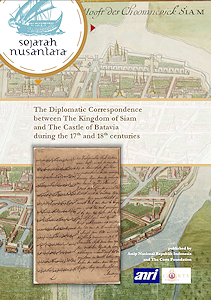 At the international cultural meeting of the Dutch Trading Heritage Network in South East Asia, held at Baan Hollanda Information Center (Ayutthaya, Thailand) a publication was presented on 14th November 2016 about old diplomatic letters from the 17th and 18th century. These letters were found at the National Archives of Indonesia (Arsip Nasional Republik Indonesia, ANRI).
This diplomatic correspondence contains more than eight thousand letters, four hundred of which apply to the relation between the kingdom of Siam and the Dutch at the castle of Batavia (Jakarta, Indonesia). Eleven letters in particular have been studied in detail by Thai and Dutch historians and bundled in a book publication. This publication in English is now available digitally.
The book publication has also been presented to the Dutch embassador in Thailand, the Dutch Prime Minister Rutte and the Dutch Minister of Foreign Trade and Development Ploumen.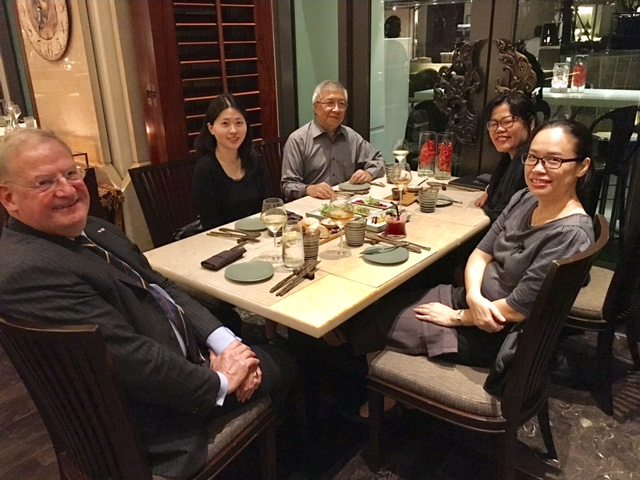 At the moment work is in progress on a translation in the Thai language. This version is expected in the beginning of next year 2017 and will be presented to Thailand.
See photo to the right (from right to left): prof. dr. Bhawan Ruangsilp (historian), ms. Risma Manurung (archivist ANRI), prof. dr. Dhiravat na Pombejra (historian), ms. Sutthiman Limpanusorn (translator), mr. Joan Snellen van Vollenhoven (secretary TCF)
On the website about the Dutch 17th and 18th centurie archives, developed by TCF and ANRI, a special web page has been created on the diplomatic letters of Siam. See: https://sejarah-nusantara.anri.go.id/letters-from-siam/
Also the individual articles and the digital version of the book publication can be found.
An introduction video on the letters is shown here (see video on the right).
The publication and the video were made possible with the support of Baan Hollanda Historical Center, the Dutch embassy in Thailand, Arsip Nasional Republik Indonesia and The Corts Foundation.