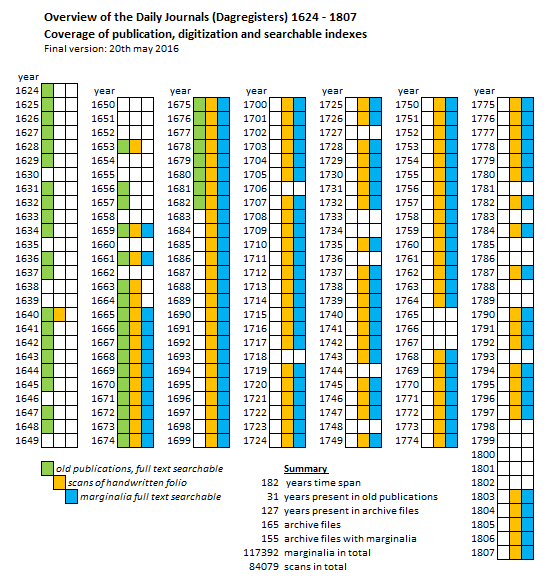 Last week TCF and ANRI published the full index of marginalia online of the Dagregisters of Batavia. Marginalia are the short text summaries that are written in the margin of the page and they act as an index to the full texts written on these pages.
Publication online in a searchable database means that an impressive number of 117,390 entries to the scans of 85,150 folio pages are available for historic research. The period of 1659 - 1807 is covered.
An infographic displays the relationship between publications, scans and marginalia entries. Discover yourself the true stories based on primary sources.
See: https://sejarah-nusantara.anri.go.id/marginalia/