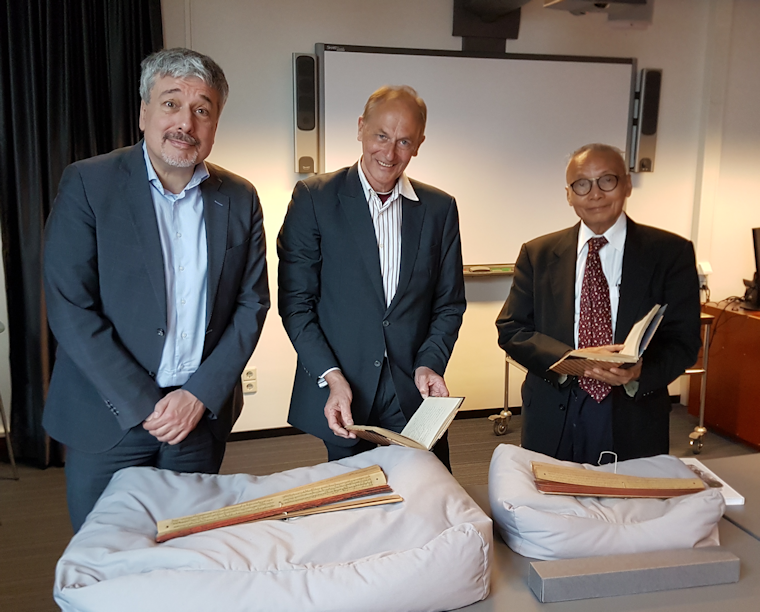 On April 28th prof.dr.ing. Wardiman Djojonegoro, former minister of Education of Indonesia, visited dhr Kurt De Belder MA MLIS, director of UB Leiden and dhr Roger Tol of KITLV concerning the project: "Panji tales manuscripts".
This visit was made possible by mediation of The Corts Foundation. Perpustakaan Nasional Republik Indonesia (PNRI), the National Library of Indonesia, is researching at the moment, together with several institutions in countries in Asia, the University Library of Leiden and The Corts Foundation the possibility of an application of the "Panji tales manuscripts" to the World Memory Register of UNESCO.
The stories of the hero Prince Panji date probably back to the 13th century and have become part of the Javanese literature. The stories are written in Javanese and originally on palm leaves, later republished in book format. The stories are popular amongst the Indonesians, in particular Javanese and Balinese, but also Malaysians who adapted the stories in a prozaic form. Still theatrical performances are held that are based on the stories. Panji manuscripts are preserved at libraries in London, Leiden, Jakarta en Kuala Lumpur.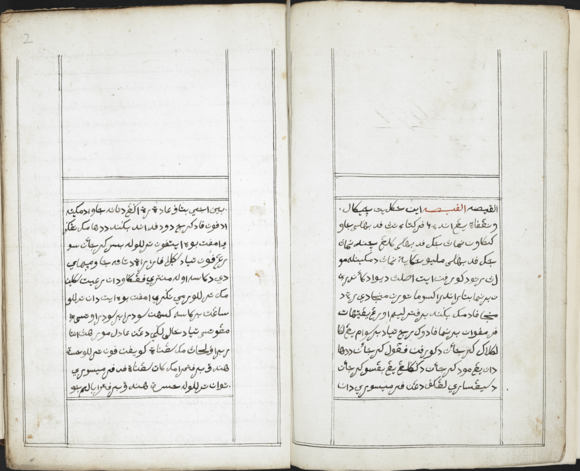 For further reading and background information:
http://britishlibrary.typepad.co.uk/asian-and-african/2015/06/panji-stories-in-malay.html

https://en.wikipedia.org/wiki/Panji
http://www.newworldencyclopedia.org/entry/Panji